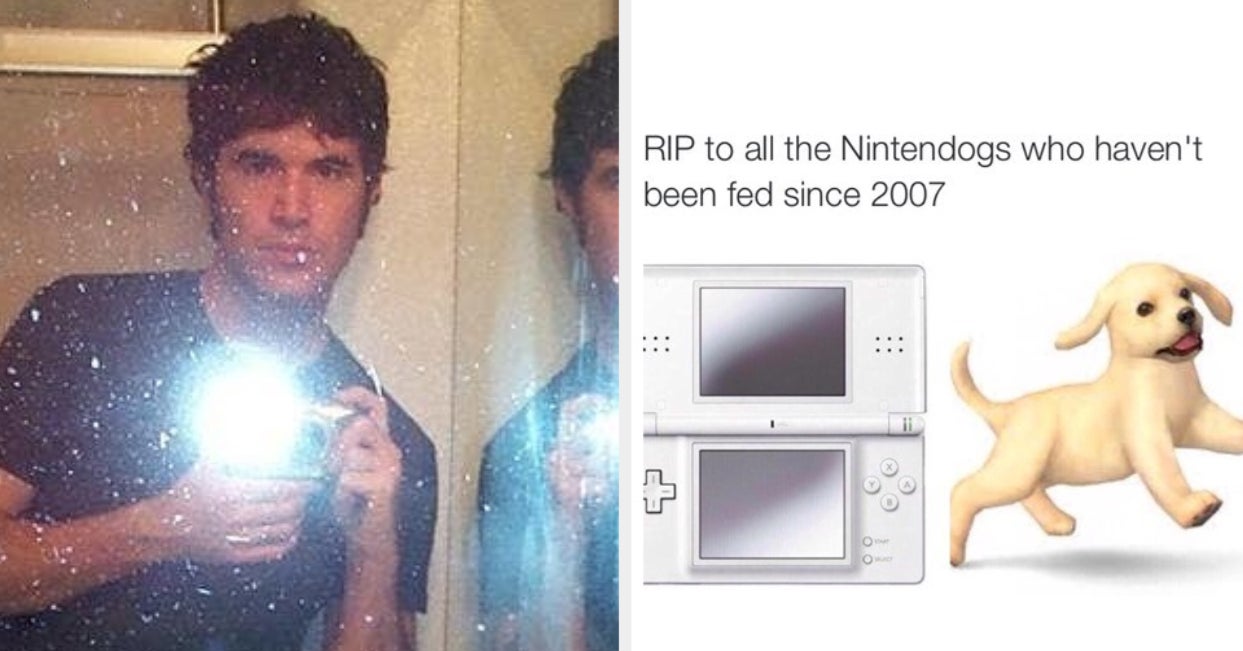 Things that live rent-free and hidden in your mind.
1.
The Jamster commercial that featured the super annoying singing rabbit:
2.
Blank CDs that were made to look like 45 rpm vinyl records:
3.
Printed out track lists for mix CDs you would make for your friends:
5.
Catherine Zeta-Jones as the spokesperson for T-Mobile:
6.
The Windows Media Player that had different skins and the most mesmerizing screensavers:
7.
This photo everyone on Myspace took at some point in order to make more friends:
8.
Mirror selfies with the flash going off:
9.
Target stores that had red carpet almost everywhere:
10.
Slim camera cases that not only protected your camera, but also allowed you to carry the charger and extra memory cards in it:
12.
The blonde wooden bookshelves inside of Borders:
13.
Talk Sex with Sue Johanson — which you had to watch with one finger on the remote control in case your parents walked in:
14.
Cellphones that had the "chirping" feature:
15.
The CD kiosks inside the Virgin Megastore and Tower Records:
16.
The kids section at the Apple Store with the giant iMacs:
17.
And iPods that came in those giant cube boxes:
18.
The screensaver section on Windows XP:
19.
The warning that aired before Jackass episodes:
20.
The questionable photoshop job you would do to photos whenever you fixed "red eye" (usually it resulted in just two giant black dots instead of pupils):
21.
The mini-TV-DVD combos that would play infomercials on the end-caps at Bed Bath & Beyond:
22.
And the collector box sets and big nature sounds CD displays inside of Bed Bath & Beyond:
23.
The random original programming that would air on the TV Guide Channel:
24.
Pepsi's iTunes free music giveaway:
25.
FunnyJunk, which was your pre-YouTube video source:
26.
The original '50s TV set–inspired YouTube logo:
27.
Blockbuster's microwave popcorn (which you and your family would always end up getting a bag or two of when renting videos):
30.
Madonna as a children's book author (she wrote The English Roses):
31.
Vince saying "everyone loves my nuts" *cringe* in the commercial for Slap Chop:
32.
The mutant Quiznos hamsters that were just horrifying:
33.
Jessica Simpson as the spokesperson for Proactiv:
34.
Nintendogs — which made you feel so responsible:
35.
And finally, the scary AF anti-DVD piracy PSA that played before movies that basically made you feel like you were going to jail if you just saw a bootleg DVD on the street:
Nostalgia Trip
Take a trip down memory lane that'll make you feel nostalgia AF